A lot of times, space can be an issue, but when you tier your plants, you can maximize growing space as well as create a beautiful porch piece. Even better? Create a tiered herb garden so you have fresh spices at your disposal throughout the year.
Windowsill Planter Holder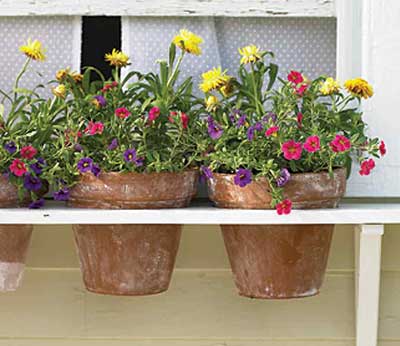 Source: MarthaStewart.com
Lining your porch with terra cotta planters is fine. You're adding some green. But what about taking your plants to new heights, literally? This windowsill terra cotta holder will allow you to keep the green and add even more to your porch or patio.
Unique Plant Stands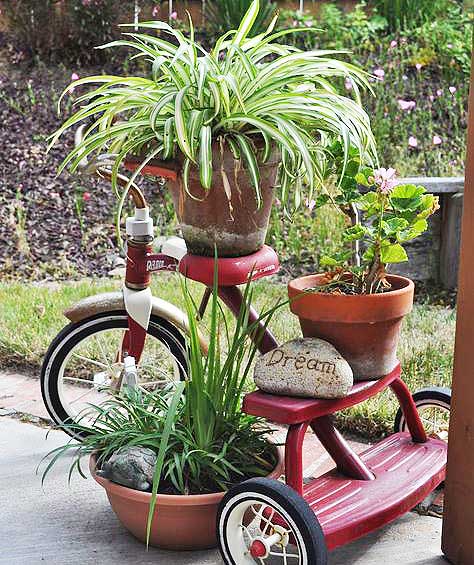 Source: BeneathMyHeart.com
Sometimes old stuff around the house or yard can be used in a variety of ways, like creating adorable plant stands to greet your guests.